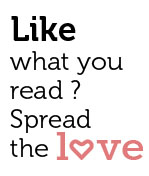 Share
Pradeep Naik with Volkswagen Limo
Goa's Stunning Vintage Cars and the Man Who Nurtures Them
Goa is full of surprises, rx often in the most unlikely of places. Pradeep Naik is one of them. This Margao-based dealer of Suzuki scooters has more than 50 vintage cars, each one more stunning than the next. You can check out some of them in his private Ashvek Vintage Car Museum in a quiet by-lane off the busy NH17 at Nuvem (look for the Vailankani chapel just after the My Eye hospital on the way to Margao).
I asked Pradeep why he hadn't bothered to put up a signboard to direct visitors to this gem of a destination. "I'm not very happy with the display," he laughs deprecatingly. Spread around 2,500 sq feet are 14 of his old beauties. "Space is a big problem. I need a bigger place to display all the cars," says the modest Pradeep whose father was the first Mercedes car dealer in Goa. The 14 cars occupy almost every inch of space, with just some space left for walking around them.
Mercedes Benz 1705, 1939
"Abroad they have some great museums. I hope to have a bigger space some day and with better displays," he says, recounting a visit to the Mercedes Museum in Germany.  A day after I interviewed him this past week, he took off for Birmingham to visit the Vintage and Classic Car Show from November 15-17.
How did he develop this passion for classic cars? One of his uncles bought a Mercedes and Pradeep fell in love with it, he says. Now he owns 15 classic Mercedes and another 15 Morris Minors. He started seriously collecting old cars around 1985, when he was in his late '20's, buying an old Peugeot car, manufactured in 1939, from Deepak Kesarkar, who is now the MLA of Sawantwadi and at that time was an upcoming social worker.
Pradeep says it was a police DySP, now retired, VB Gaonkar who actually got him interested in these old cars. "The real man behind me is Gaonkar. He was the man supporting my passion and finding me the old cars. He told me about the old Peugeot lying unused with Kesarkar and told me to buy it. So I bought it for Rs 3,000 and I had to pay the RTO Rs 7,000 to get the car transferred in my name to Goa!" he laughs.
That car is now worth a small fortune. Many people dismiss old cars as junk. For Pradeep it's the opposite. When he spots some forgotten jalopy in somebody's garage or backyard, he sees a treasure trove.
Back of a Morris & Saloon, 1942
"One of the first cars I found was this Morris," he says, pointing to a car in the museum. "It belongs to Jaywant Chougule and was lying unused in his garage. I'd just seen it from one side and thought it would be in a good condition, so I asked him for it and he said 'take it'. But when I went to take it, I found that the car was in a very bad condition – the other side had totally rusted, the flooring inside was totally gone, there was no chassis!" he chuckles.
But he took it anyway and decided to restore it, sparking one of his other passions, restoring old cars. He acquired many of the cars he owns today in that kind of decrepit condition, and he brings them back to life. This passion has taken him all over the world in search of spare parts.
"In Europe they have 'car jumbles', which are like jumble sales. Usually old people who no longer have the need for their old possessions set up stalls at these car jumbles and sell their old spare parts, etc. When I'm in Europe I visit these jumbles and buy parts which I could use to restore old cars," he says.
Luck has also played a part in his incredible journey. "Ashutosh Gowariker was using some of my cars for a film he was shooting in Sawantwadi. As sometimes happens, an Austin which he needed for a shot on a particular day developed a mechanical problem and the car could not move. Coincidentally, a man named A Howard, who was in Goa, had visited my museum that day and left his card. His card said he was the president of the Austin Club in London. Since he was here in Goa, I called him and explained the problem. Being passionate about cars, he readily agreed to meet me and we drove to Sawantwadi to have a look at the car. There he checked the car and said it needed a pin in the wheel drive. We put it and the car was fine!"
Back of a Volkswagen Limo dedicated to Mario Miranda with his cartoons.
One of his prized possessions is former Indian president VV Giri's presidential Cadillac. Of his 15 vintage Mercedes cars, he says he likes the Mercedes 330 from 1939 the best. "Mercedes cars are very special and they're all very different from each other unlike other makes which are all more or less the same. Their front grills have also changed over the years, becoming smaller and smaller," he says pointing to a vintage Merc in the museum with a large front grill. The ceiling beams in the museum have all been lined with Mercedes front grills, to show the evolution of the front grills over the years.
Besides the Mercedes grills, the walls of the museum have framed old car posters, service charts, and other promo material from the old days. A few showcases along one wall have his collection of miniature Morris and Mercedes cars, besides other curios like lighters, visiting card holders, and other car memorabilia which he has picked up during his travels around the world.
The only time the cars, all of which are in a running condition, move out is during vintage car rallies, which Pradeep sometimes organizes, or during film shoots. "A lot of people ask me to rent the cars for weddings, but I never give them, because with old cars you never know when they will break down or the brakes will fail or something. And it will be inauspicious if the car breaks during the wedding," he explains.
 Chevrolet  1928