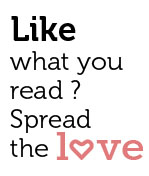 Share
Utsav Lal Raga Pianist
A breathtaking performance. No Joke!
Utsav Lal has been performing publicly at the piano since the age of 9. And by 14, viagra 40mg he was a well-established professional musician. Today, at 21, he has wowed the world over with his inimitable style of playing the piano and interpreting the ragas. He was here recently with the Irish Flute/Saxophone player Sam Comerford and tabla player Durjay Bhaumik. The trio gave soul-stirring performances at the Art Chamber, Calangute and the Royal Orchid Hotel in Goa.
To say these guys are good would be an understatement. Lal in particular enjoys growing fame around the world, performing to deeply appreciative crowds in the U.S., Europe and Asia.
Lal, Comerford and Bhaumik were here to give an Indo-Irish musical concert 'Ragas to Reels'. The aim was to bring together the cultural and musical influences of Irish and Indian traditions. The time to do so was apt, as the Embassy of Ireland in India was celebrating its golden jubilee. 'Ragas to Reels' was brought to Goa by the Irish Embassy after a tour of Bangalore. They are currently touring Mumbai and they finish off with a performance in The Oberoi, Delhi.
Goa Streets had the pleasure of attending their performance at the Art Chamber, Calangute on Tuesday, 1st of April (to say it was phenomenal is no April Fools joke). Lal played alongside the 22-year-old Comerford and Bhuamik. Sam has earned himself a name for exceptional musical talent in both jazz and traditional Irish music. He is also a co-leader of Aerie, a European music group. He's been involved with Comhaltas Ceoltoiri Eireann – the largest group involved in the preservation and promotion of Irish traditional music. Bhaumik has earned himself a reputation for tonal excellence, technical virtuosity and acute sensitivity towards music. He has participated in several music festivals in India as a soloist & accompanist, as well as in collaboration with jazz & fusion bands.
The concert at Art Chamber was breathtaking. Everyone in the house could feel the energy of these young musicians, and there was magic in the air. The sound of the flute and piano, together with Bhaumik's moving percussion, was enough to lift up everyone's spirit and bring out the divine confluence of Irish and Indian cultures. Fast-paced beats building up to crashing crescendos alternated with methodical, emotion-stirring slow interludes to create a sound that was alternately haunting and joyous – and in our opinion unique in the world.
"Ragas have always been my calling," says Lal. While in his early teens, Lal completed all grade exams as a classical pianist and obtained the ATCL Piano Diploma with distinction from Trinity Guildhall, London at the age of 17. In 2010, Lal, after being awarded the prestigious ABRSM fully paid International scholarship by the Associated Board of the Royal School of Music, London, left to pursue a music degree in Jazz Piano at one of UK's premier musical institutions – the Royal Conservatoire of Scotland, Glasgow.
His musical journey has taken him to places like Italy, Ireland, Germany, Hong Kong, Sweden, Netherlands, USA, Canada, Singapore and India.
Utsav Lal performing Raga
He's performed in prestigious venues like The Kennedy Centre – Washington DC, Southbank Centre London, The National Centre for Performing Arts (NCPA) Mumbai, Kings Place, London amongst others.
At 16, the record label Times Music released Utsav's debut album titled "Piano Moods of Indian Ragas" and since then he's released two more solo Indian Classical Albums titled "Ragas Dance Off Piano Keys" & "Ragas Al Pianoforte". He also happens to be the youngest winner of Ireland's Media and Multicultural Awards (MAMA) for championing multiculturalism through music. In October, 2012, Lal was given the Tie Aspire Young Indian Achiever Award (an award bestowed to young achievers in the field of sports, art and culture) for his unrivalled contribution as a role model for the youth of India.
Lal also dedicates a great deal of time to social causes, working and performing on behalf of organizations like the National Association for the Blind, Spastics Society, Make-A-Wish Foundation, World Mercy Fund, World Refugee Day, World Harmony Run, Daniel Pearl Music Foundation, amongst others.
Lal has also collaborated with famous artists like Geoff Smith, inventor of the Fluid Piano. He also performed alongside Talvin Singh at Kings Palace, London and then at the Asia Music Society, Hong Kong with Pt. Samir Chaterjee, an Indian Classical musician. In 2012, Lal made history by doing a two hour long solo concert on a live national telecast. It was the first ever performance of ragas on the piano at the 137th edition of Harivallabh Sangeet Samelan (India's oldest classical music festival).
It is so wonderful to have had musicians like Lal, Comerford and Bhaumik in Goa, whose very presence has enriched the music culture of our state. Kudos in particular goes to Rudy and Yolanda from Art Chamber for constantly promoting this kind of event. Maybe we could all take a cue from Lal, who has conducted workshops called "Breaking Boundaries" for musicians in India and Ireland. I guess in the end that's what his music is about, breaking boundaries.