₹₹
One of the finer establishments in the state. Popular dishes are seared fillet steak tournedos, medicine smoked Australi
Holiday street +919823174927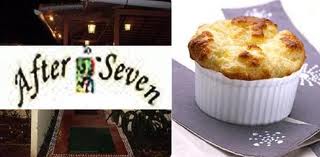 Try the camembert soufflé, warm squid in balsamic vinegar and rum, steaks and lemon infused prawns
Gauravadoo +918322279757
Hearty food in an attractive village
Below Nerul Bridge +919822104920

Perhaps the top draw is the riverside location. Good place for golden fried prawns and a nice sunset view over the river
Baga Land's End +91 832 2276084
There is chicken cafreal, order pork roast and beef roast, sorpotel, samaranchi kodi, feijoida, all the different variet
Bhattiwado +919822184103
Also offers grilled sandwiches, burgers, pizzas, baguettes and jacket potatoes.
Calangute beach road +91 9823226977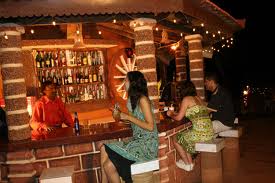 Dine on chilled Avocado and prawn salad, for sale or get stuffed with the prawn stuffed calamari.
Ozrant Beach +918322274491
This alfresco restaurant serves pizzas, clinic home-made pastas, salads and sinful desserts.
D'mello Waddo +918322273721
Excellent gourmet restaurant in Candolim, expertly prepared.
Dando +91 832 2479020
---