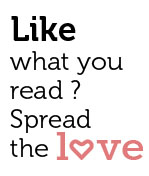 Share
Isprava, a company that develops and manages luxury holiday homes in India, is pleased to announce the successful closure of its second equity fundraise. The company raised proceeds of Rs. 21 crores (over USD 3 million) at a valuation of INR 320 Crores (USD 50 million). This fund raise was executed and closed in April 2018. With this, the total capital raised by the firm in the last 12 months stands at about Rs 70 crores (over USD 10 million). Leading the round are the Godrej Group and Anand Piramal, both of whom also invested in Isprava's first fund raise, in March 2017. A number of new investors have also joined this round of fund raising. Isprava has gained the trust of stalwarts like Mr. Nadir Godrej, who is a board member of the company.
Buoyed by this fundraise, Isprava plans to develop more luxury holiday homes across the country. The company, which already has a strong presence in Goa and the Nilgiris, is now looking to expand to locations as diverse as Alibaug, Pondicherry, Dehradun, and Sri Lanka.
Talking about the fundraise, Nibhrant Shah, Founder and CEO, ISPRAVA said, "We are delighted to once again have the support of some of our key anchor investors who have been integral to the Isprava journey so far, as well as new investors who believe in the Isprava story. Their backing allows us to further our company's vision, which is to become the leader in the luxury hospitality and high-end holiday home space. Our discerning clientele is growing, and we look forward to adding to that roster, as we expand into new markets."
Each Isprava home is designed by leading international designers, fully furnished using antique furniture sourced from old palaces and mansions and is maintained by Isprava's property management team on behalf of the owners. Additionally, Isprava also offers rental management as an optional service. They believe true luxury stems from exclusivity and hence, each home has its own story. Isprava buyers include the founders/promoters of Infosys and SpiceJet, celebrities and famous sports personalities like Sunil Gavaskar, among others.
ISPRAVA:
Isprava was founded in 2013 when Nibhrant Shah, previously an investment banker with experience in New York and London, moved back to India. Isprava is built on the fundamental idea that owning a second home can be simple, enjoyable and provide benefits that even a five-star hotel cannot. Isprava is on the way to becoming the leader in the luxury holiday home segment in India. The company plans to do this while staying true to its values; at its core are three pillars which drive the brand: To offer exclusivity through one-of-a-kind holiday homes which have been exquisitely crafted in the Indo-European tradition; To offer the highest levels of comfort, down to every last detail including furnishings and property management; and to function with integrity in its dealings, whether this means complying with government paperwork and regulations, operating with consideration for the community or completing projects on time.
Mr. Nibhrant Shah,Founder Isprava:
Shortly after returning to India, having spent years working in London and New York as an Investment Banker, Nibhrant was both excited and apprehensive about the situation in his home country. There were incredible opportunities and immense economic growth however his hometown of Mumbai seemed to be getting noisier, more polluted and more congested by the day. This was what sent Nibhrant to Goa, in search of tranquility, peace and the idea of finding a place for him and his family to get away to over the weekends to relax and spend time together. After spending time researching the real estate market, Nibhrant found that Goa (and other holiday homes destinations in India) was inundated with cookie cutter homes which lack exclusivity and authenticity.
This inspired him to create a company that offered exclusive holiday homes with a heart. Thus, Isprava was born with a vision to redefine luxury real-estate industry. ISPRAVA, an organization that designs and constructs sophisticated luxury holiday homes for discerning individuals in Goa and the Nilgiris. As a company, Isprava has been invested in by leading industrialists such as Nadir Godrej and Anand Piramal along with senior global investment bankers, hedge fund managers, global family offices and private equity fund managers.