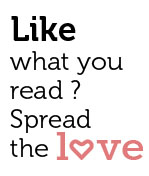 Share
Before I begin this movie review, vialis 40mg I have a confession to make. I'm not a fan of action films, especially ones involving super heroes.
I went to see Iron Man 3 not because I wanted to, but because I was forced to – by my 10-year-old and 8-year-old sons. I went gritting my teeth, hoping the time would pass quickly and lamenting that smart phone use in a dark theatre could annoy fellow movie goers who actually did want to be there.
Now here's the amazing part (at least to me). I liked Iron Man 3.
I liked that the movie doesn't take itself too seriously, that it was filled with quirky dialogue and that it starred three of my favourite actors – Robert Downey Jr., Gwyneth Paltrow and Ben Kingsley. I like that it was made with a light touch. I liked a death-defying sky diving scene near the end that made me question my decades-old aversion to action films. I liked watching Kingsley, who first captured my imagination as Mahatma Ghandi, now play an actor playing a villain (the Mandarin) with the bearing of Osama Bin Laden.
I think super hero movies are inherently ridiculous. To my great surprise, so does Iron Man 3 director Shane Black. So he keeps things chirpily amusing, as when Downey, playing billionaire industrial Tony Stark as the Iron Man, tells his child sidekick with a deadbeat father, "Dads leave. No need to be such a pussy about it."
I went online to see how the real critics (I don't pretend to be one) felt about Iron Man 3. Sure enough, most felt this was the best of the series, and gave high marks to Black, this being only his second directing gig. Others criticized the film for having too many plots, too many characters, too much action and too many computer-generated effects. I would agree with all that.
Unlike Stark's excruciatingly unsentimental comment to that little boy, I don't mind being a little sentimental myself. The film had more violence than I would have liked my sons to see, but I loved watching them watch it. They had been waiting anxiously for the movie to come out. By taking them to see it, I was something of a super hero, too.