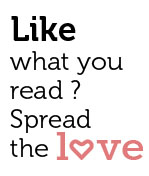 Share
Davina Stephens
An artist who is passionate about beach sports, drugs her travels around the world, ampoule and the Goa to which she has adapted – and learned to love anew – New Zealand-born DAVINA STEPHENS talks with Ethel Da Costa in a candid 'Heart-to-Heart' about her discovery of Goa and how it changed her life forever.
Excerpts:
On discovering Goa and changing her life:
"It was such a long time ago. 1984 was the first time I came to Goa. I was about 13. I was doing home schooling at the time, while traveling with my family. We were traveling between Bali and India in those days. My mother was working with garments and accessories.
Goa was enchanting. We were mesmerized by the daily rituals of the fishermen and women. Observing the way in which the fishermen would arrive to the shore, some of them from our local village, hoisting their boats on to the beach with the women jabbering like crows about the amount of fish that had been caught and how they were to divide the catch.
These images are branded in my head and that is how I became affected by and infected with Goa. Those images are still very vivid and alive in my paintings and spirit. That was GOA for me."
On seeing Goa change: from then to now. 
"I was separated from Goa for some years after the mid 80s; then I came back again in the 90s. I had been attending school in North India (Woodstock). So I was visiting Goa in my holidays.
We were renting an old Portuguese style fisherman's house back then, which today is very rare to find in these more commercial parts. Most are lived in by their original family owners. In replacement however for this image of the quaint Portuguese style houses, new landowners or the next generation have taken over these properties and seeing potential in tourism, have converted many of them into guest houses,hotels etc.
Because of the need or wanting for more money these family members have developed structures to accommodate tourists, but it is often these new structures that are killing the aesthetics of Goa – only thinking of how many guests can fit into every square metre and at the same time ensuring they do not cost more than a cement block with tiny windows."
Java Atlas ii – by Davina
Change – perhaps the only constant
"It's important to remember that this scenario is not unique to Goa. This is evident in a global sense.You have migration happening much more than it ever has in the past, due to the accommodating ability to travel, and displacement by governments. Therefore we cannot be opposed to the changing situation. Goa is not unique in this global trend of emigration and immigration.
Of course one can question whether we like it or not, since it is a struggle to maintain innocence (I call it 'non-changing'). [And I conclude that] We have really no immediate choice but to embrace change in a way that can work for all and without losing a sense of the authenticity of a Goan's rich history,it's slice of culture – and that which is Portuguese. An individual must start to live differently in a way to accommodate well the change. This is not easy for most of us, I think. This may not be so difficult however for the newer generation. But for us who have grown up here, it could create some resentment and this in turn can make us react in strange ways.
As difficult as it feels to deal with change, it doesn't do to us any better to feel discontented. So, it is important to learn how to adapt, in a new manner, with positivity and an open heart. Try to know what you can learn from this change, be aware of what you are able to change inside yourself, and be conscious of the opportunities that come along with this change. Your only responsibility is to be kind toward change and if you see that it is not what you want, then find a way in which you are able to improve your life by creating and demonstrating the change that you want to be and to see."
The Goa I love
"Goa is an Old Portuguese state that still nurtures the Portuguese culture through its people and architecture. It is a place that attracts diversity, people from other cultures throughout India as well as from other continents. It is quaint, with its architecture and with its multiple waterways and estuaries that attract some of the rarest birds you could possibly find on this planet.
One of my favourite things to do in Goa is to ride my bike to the inner islands of Chorao and Divar, catching the ferries and finding serenity in the journey–in the rivers. I get to see the 'people' of Goa and also the beautiful architecture of the Portuguese style churches and homes. I also love to drive south and discover small roads and stunning sceneries of South Goa."
Davina the artist, or Davina the beach surfer?
"I say the artist.
Because it is art that is everlasting and what I rely on to keep me in touch with myself, recognize who I am in society and to get a personal understanding of my purpose in this world. Surfing, kite surfing, jogging are all great ways to get away from the mundane thought patterns, and an opportunity to get out of my studio, be amongst nature, interact with people and get the healthy factors in line and in balance with the fast-paced changing times.
Activity, creativity and change are synonymous with each other. And all this I can get in Goa.
Goa has been a great experience for me and my efforts to paint have flourished here. I can say that my career as a painter is a blessing. I choose to move through my art as I move through the changes and that is what makes me a successful artist.
Choosing to move with the changes makes it much easier to realize opportunities; those which I might not recognize if I were to fight them."