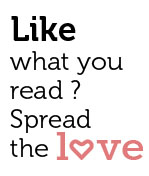 Share
Its Fusion Style !!!!
Miss Himachal Angel Goyal & Miss Goa Kezaia Caldeira –walking as show stoppers
Pune's Celebrity RJ  Mc Gavin Phillip Hosting The Show
Goa's sand n sea is getting ready to host the style of fusion- a mix of talents, music, ampoule food, glamour n style.
Fashion Fuzion Nite-  a fashion show conceptualised and organised by Media Waves in association with Real Drinks with the theme of fusion will be held on
31st of Jan at hotel The Park, Calangute, Goa. The objective of the show is to promote the up and coming talents in designing and modelling.
Angel Goyal, Miss Himachal and Kezaia Caldeira, Miss Goa will be the showstoppers for Fashion Fuzion Nite. Celebrity RJ from Pune Mr Gavin Phillips MC will be hosting the show.  Top models from Mumbai and Goan beauties will be walking the ramp on fusion theme on 31st eve.
Parisha Arenja, Designer from Indore along with Goan designers Melina Colaso, Supriya Morajkar, Malusha Dias and Neya Masurkar will be displaying their fusion designs with a mix of traditional, western, ethnic and Indo western collection.
Parisha
'Hotel Calangute Towers' are the hospitality partners for Fashion Fuzion Nite and 'Being Woman' Lifestyle magazine is the magazine partner for the event. Photo Manipulationz are the official photographers and Sapna Dourado's Dreamz Spa are the official make up partner for Fashion Fuzion Nite
Goa's pride Designer Melvyn Dominic Noronha who has won several of international awards in the best national costume segment in various international pageants will be felicitated during Fashion Fuzion Nite.
Konkan Princess winner Merlyn Dsilva, Miss Goa Runner up Sameena Gonsalves, will be along with Top models from Mumbai Anam Shaikh, Netra Sawant, Divya Chiplunkar and Treza lead the ramp. Flexcia Dsouza, Zora Cardaso, Cassandra, Ritu Janoti, Clanie Fernandes, Neha Ankale and Isha Hiroji are the Goan beauties walking on the Fashion Fuzion Nite.
For more details please contact:
Media Waves Goa on 0832 -2501232/ 9371642282
ANGEL GOYAL MISS HIMACHAL
KEZAIA PP
'Note: The corner is a regular space where businesses, entrepreneurs and all others with noteworthy projects can 'strut their stuff"