Live Music
D'SOULe Lounge Bar is Goa's finest seaside experience. The lounge has excellent views of the ocean to let you rewind
Ashvem +91 8605274848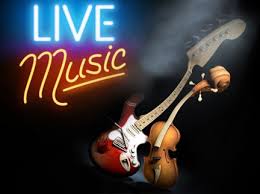 Every day Dinner with Music Mon: Indian Classical Dance Tues: Singers Band Wed: Solo Dance Performance Thurs: Acaccio Li
Arossim Beach +91 832 2721234
Best known for European food but also serves Italian and Seafood.
St Michael waddo Anjuna 9982216862
Discotheque, Lounge Bar
Discotheque
Lounge Bar & Restaurant
Well-equipped resto-bar for music performances, pilule plays jazz, reggae, soul, blues or hip-hop.
Can accommodate large crowds and also has an exclusive area with private tables and a bar of its own.
Featuring a unique interior of Hollywood pin-ups, viagra 60mg and movie posters. The bar offers atmosphere for smoking c
A typical, treatment authentic Irish Pub with an aesthetic decor serving Irish, English & Continental cuisine. Speci
---