Stories
a charitable trust that has been providing services for children with developmental, behavioral, emotional and educationa
---
Words can't express my deep gratitude to all the people who put this amazing show together.
---
Trailblazers of Goa: Passionate People Who Make A Difference  Goa's Own Playwright Shines Before Antonio Costa, The Por
---
'Living with Pythons' is a nationwide initiative kick started in 2017 by Nirmal U Kulkarni,
---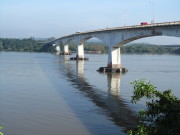 You Don't Need a Drone Here
Tyred chillies and mussel fridge magnets.
Habanero saw a flavorsome opening night with cheerful faces and exquisite food.
Who Said Health Nuts Don't Do Seriously Delicious Food?
Shilpa Mehta Sharpens The Cutting Edge of 21st Century Learning
Back in the 60s, there was a jewel on the west coast of India,
No Posts Yet
News for Goa covering arts and entertainment, plus politics, the environment, the economy, lifestyle and many other topics. Goa Streets is committed to world-class journalism.