Stories
"This fest is a quest to go back to living in harmony with the rhythms of nature while learning how to improve one's o
---
Casino Strike took the pleasure of introducing Casino Strike to the industry
---
Swapping The Football Pitch For The Art Chamber in Calangute
---
A unique Park Hyatt Masters of Food & Wine journey across Chennai, Goa and Hyderabad.
---
SEVERAL KEY RECOMMENDATIONS FOR THE INDIAN HEALTHCARE SECTOR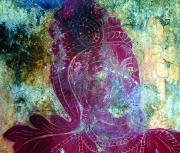 An Endangered Goan Treasure
Former English Premier League Defender Strikes Goals for Goa's Future Football Stars
This Valentine's Day escape to Goa for one of the most romantic holidays with your beloved.
Conducting His Way To Musical Perfection, This Maestro Mesmerises Goa
Mother, Grandmother, Great Grandmother And Gentle, Loving Soul
No Posts Yet
News for Goa covering arts and entertainment, plus politics, the environment, the economy, lifestyle and many other topics. Goa Streets is committed to world-class journalism.