Feature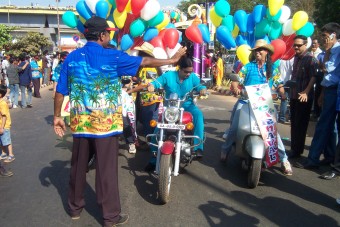 A celebration of colour and festive spirit
---
A Highly Eventful Symposium Brings Out Intense Emotion and Intellect
---
Declare This A World Heritage Place!
---
At Cafe de Goa, Calangute, Goa from Tuesday 22nd March to the 29th of March 2016.
---
Beithak's founder Suman Pareek tells Streets about her creative saga
Grand Hyatt Goa hosts the second edition of New Year's Eve 'Garden of Dreams'
Happy New Year!
Bay 15 Boasts a Live Sushi Counter and Mumbai Band Rhythm Revival
Cartoonist Alexyz Echoes The Common Man In Goa
Annual Zoroastrian Meeting Held Right Here In Goa
No Posts Yet