Cover Story
How the freedom struggles of India gave Goa her liberation mojo
---
Where to get hitched in the sunny state. A Goa Streets guide
---
Stunning Living Spaces in Paradise
---
Lift your spirits with this celebration of life
---
And I'm not complaining!
Where to have the most of it in the sunny (and rainy) state
The Charm of the Summer and Monsoons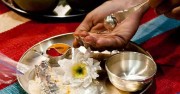 An auspicious time
Cricket - Crazy Goans Going Gaga for the Game
Tears Dried, Let the Fun Begin !
No Posts Yet
Goa Streets is a weekly English News magazine published in Goa. It provides the latest on Goa covering arts and entertainment, plus politics, the environment, the economy, lifestyle and many other topics.