Sometimes it's better to change yourself rather than try to change them
---
The truth about the Goan sex trade
---
Men, too, like to shop and take care of their skin, hair and body. Goan metrosexuals!
---
enjoy life – and that includes enjoying your stresses
---
Mandira Srivastava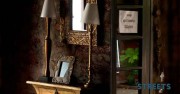 Little Italy in Goa
A Spike Jonze Love Story.
The New Audi A8I, MERCEDES-BENZ GL 63 AMG LAUNCHED and Skoda Announces Summer Check-Up Camp.
Metro Shoes Opens in Goa, Amway , Sereno Spa awarded the 'Hall of Fame', Mango Festival at Vivanta by Taj
No Posts Yet