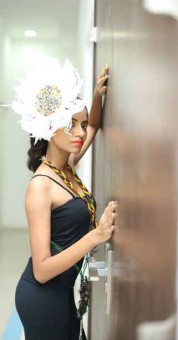 Style is the esscence of a woman, says ETHEL DA COSTA.
---
Chris Downer - The manager of Bomras.
---
Paedophiles in Goa.
---
An Art Extravaganza at Sunaparanta
---
Nadia Gunardisurya Photographer Nadia Gunardisurya exhibited her images at the Alliance Francaise in Panjim on Oct. 19th
Goa and the Thrill of Watersports.
Issue No: 50 Date ; Oct 24, clinic 2013 Pg No: 11
It's still a massive menace, but there may be some relief on the way.
Feels and Tastes Like New York
A Joint Shore Bar/ Goa Streets Presentation – Don't Miss It!
No Posts Yet