Feature
The Seventh edition of GALF is by far the biggest, broadest and most spectacular literary gathering to take place in Goa.
---
Who Said You Can't Enjoy Opulence And Love The Planet, Too?
---
An ex-physical education teacher who loves designing art pieces from coconut shells.
---
On February 13th, 2016
---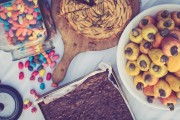 Just as it's impossible to separate Goa from the cashew, in this part of the world, one cannot separate the cashew fro
At Shanti Morada in Saligao
Top Hospitality And Nightlife Venue Marks Its (Sort of) 1st Birthday With A Delightful Musical Bash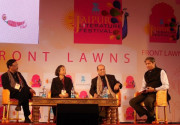 Books are the new Rock-n-Roll
Top Street Band From Barcelona, Spain Set To Rock Laguna Anjuna
How Can We Keep Our Beloved Language Alive?
No Posts Yet